Tips
I was originally asked this question through the blog and thought other knitters might find it helpful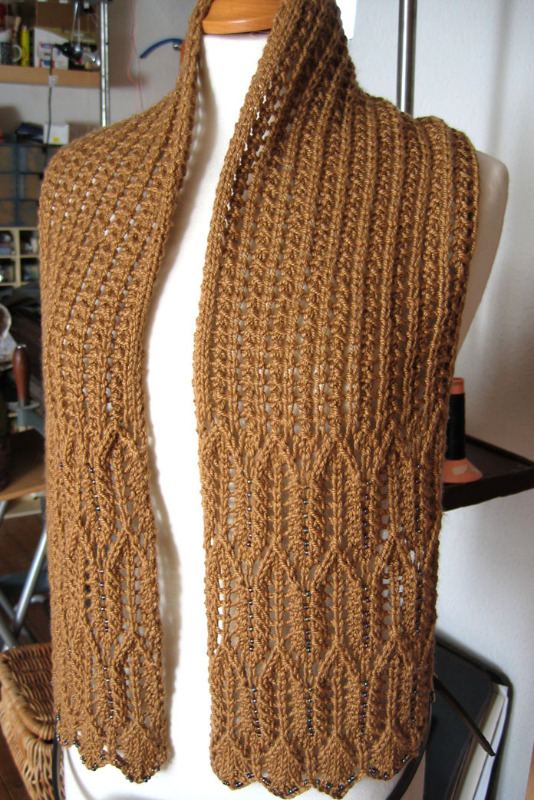 Q. How to get the scalloped edges on the Mullins Bay scarf? Mine comes out straight across. Thanks!
A. The combination of yarn overs and 'k2togs / k2tog tbls' in the first 5 rows starts to cause the bottom edges down into points and you can make these much more emphasised once the scarf is finished.
When blocking, pin the scarf on an ironing board and pay particular attention to the cast on edges of the scarf to make these points more pronounced and then blast them with a steam iron. (I tend to let the steam do the work and never actually touch the knitting with the iron)
Do this a couple of times and allow the scarf to cool completely before unpinning. I really wanted the pointed edges to be another feature on the scarf which is why it's worked in two pieces and then grafted together at the centre.