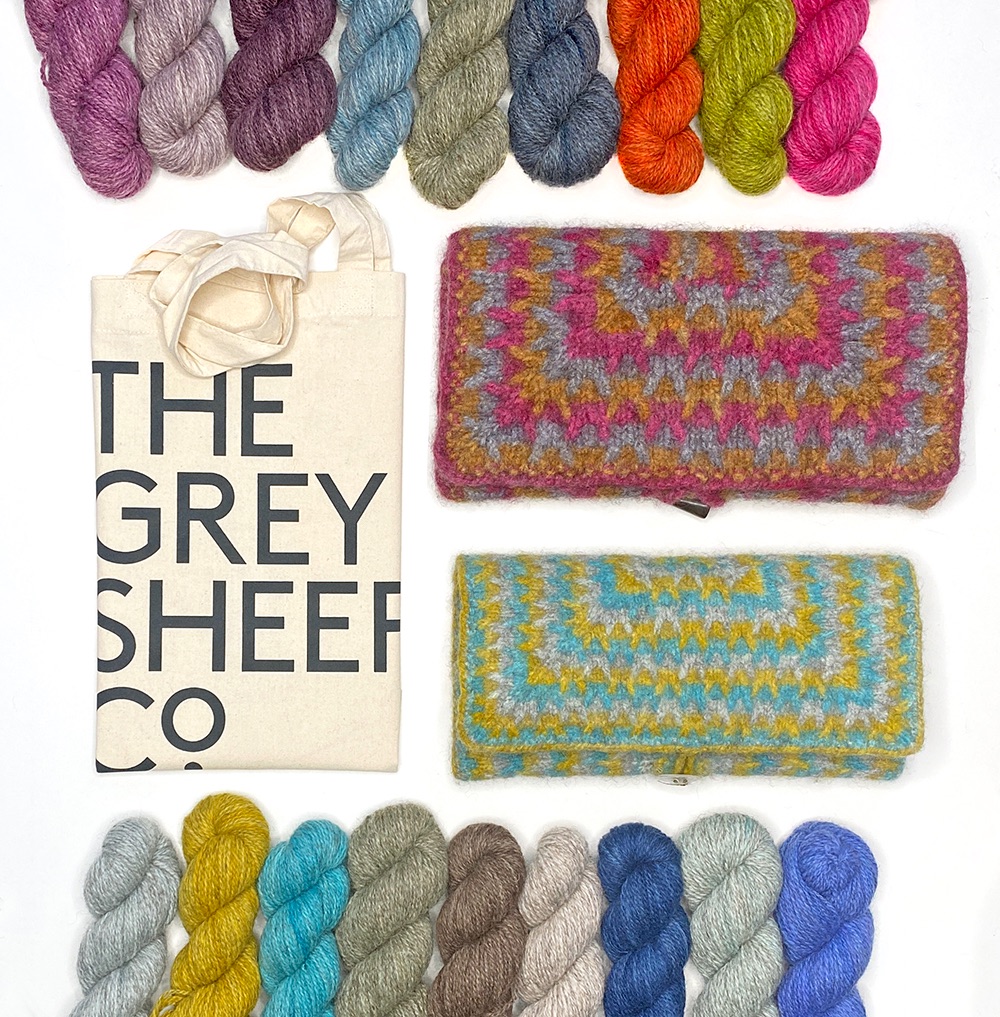 It's About Time Knitting Kit
It's About Time is a knitted clutch bag created with the lovely Emma Boyles at The Grey Sheep Co. As you might guess from its name the design has taken some time to come together but both Emma and I love the results of our creative collaboration and hope you will too.
The bag is knitted using The Grey Sheep Co. Hampshire DK which is a soft, robust yarn that comes in a delicious range of colours. What's more it felts (fulls) beautifully and this process adds even more character to the knitted fabric. So of course it was the perfect choice for making this bag.
Knitted in the round using a combination of slip stitches and stripes the fabric is machine-washed once cast off to give the bag its dense, durable texture.
When designing bags I like to add details that make the difference between homemade and hand made. So when making up the clutch is lined and interfaced to stop it from sagging when in use.
Not lined a bag before? Don't worry I've got you covered. Everything you need to know is in the pattern instructions. Oh and the bag also has a button loop closure for keeping all your bits safe.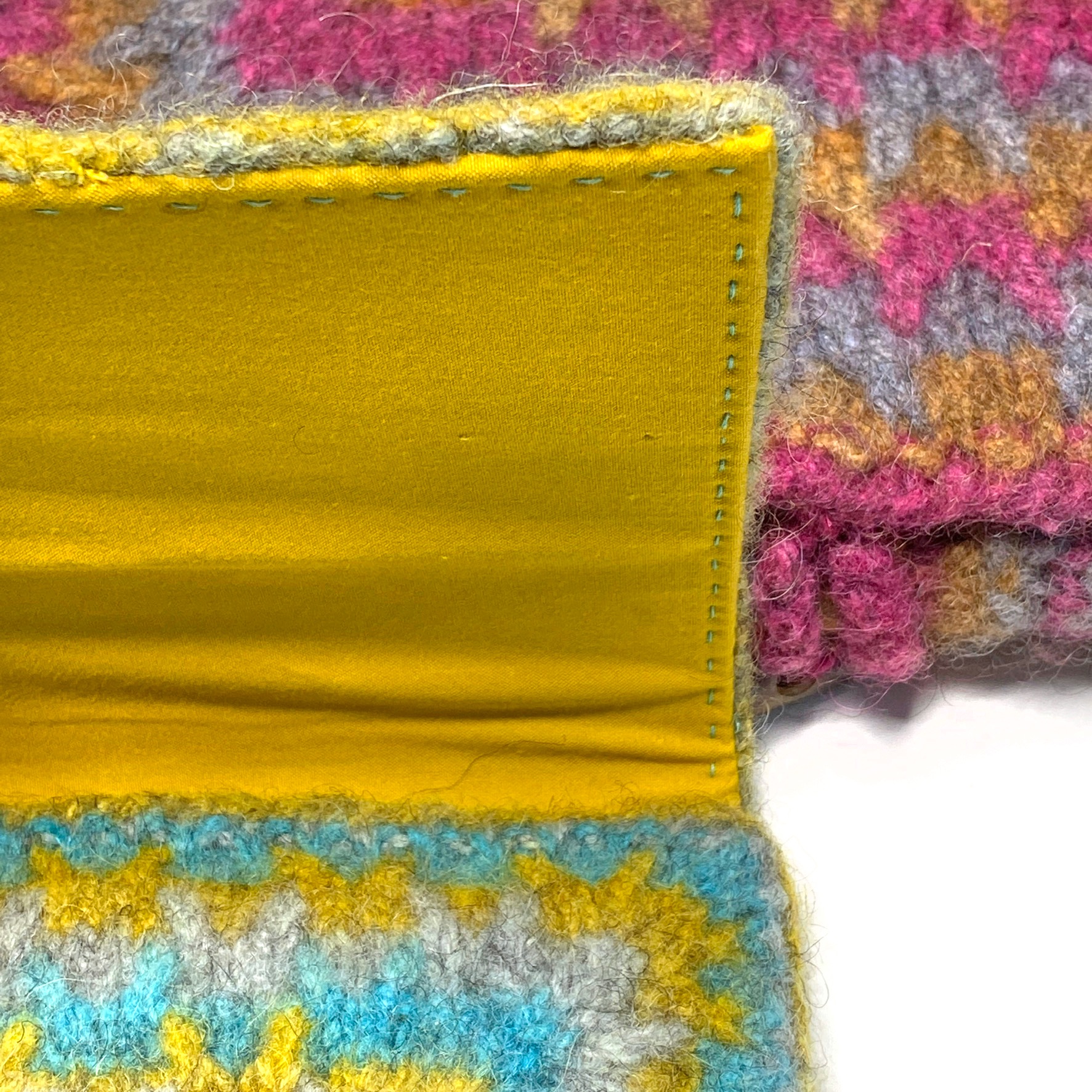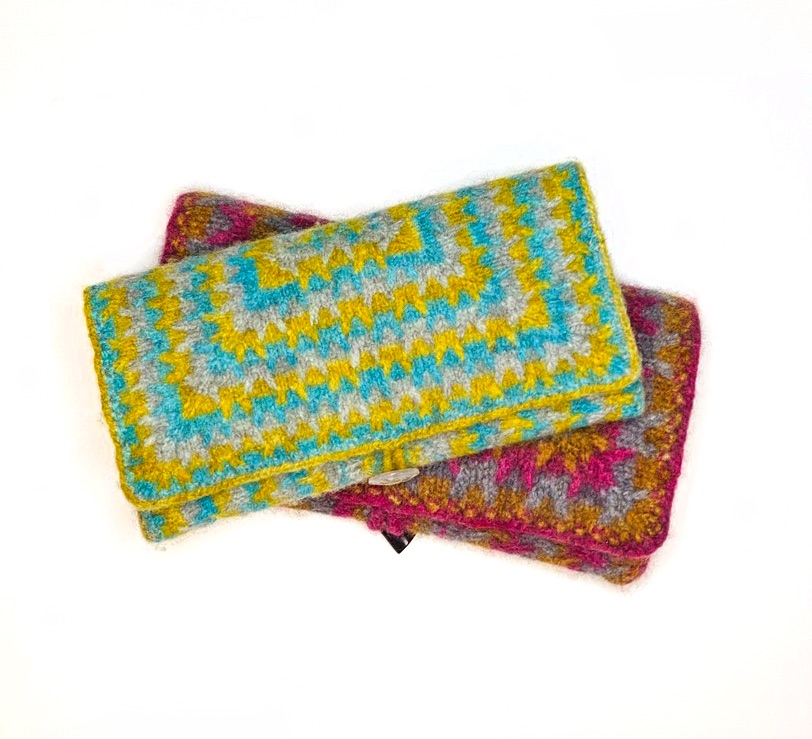 The kit comes in a choice of two sizes:
The Small / DK size - knitted using a single end of Hampshire DK - measures 30cm wide x 15.5 cm long x 4cm deep (11.75" wide x 6" long x 1.5" deep).
The Large / Chunky size - knitted using Hampshire DK doubled - measures 33 cm x 19 cm long x 4 xm deep (13" wide x 7.5" long x 1.5" deep).
The current selection of available colourways can be found further down this page
Each kit includes:
Full colour pattern instructions
All the yarn needed to make the clutch
Details of all other materials required
A tote bag from The Grey Sheep Co
Jeanette Sloan sew in label